Testimonials

CAPTAIN SECURITY SERVICES LTD
» The Client
Description of the company
Security Company, Security Industry Authority Approved Contractor Scheme. Provides nationwide coverage.
» The Problem
The client identified that they were not getting enough contracts to stay afloat.
» Result
Registering on sub-contract market enabled the client to make their presence known online and avail themselves to buyers of services across the UK. The secure vetting system enabled the buyers to be assured as to the quality of the client and gave the client first hand access to quality contracts.
» Words from the Client
"Registering with sub-contract market opened an avenue which gave us multiple options and choices of contracts. Now we have an inflow of regular contracts. Registering has tremendously increased our network and impelled our monetary income."

UNIC SERVICES (UK)
» The Client
Description of the company
Facilities Management services, Security Services, Cleaning services and Suppliers of Cleaning Consumables and products.
» The Problem
The client was experiencing a decrease in sales and was not reaching their monthly targets.
» Result
By registering on the site the client was able to increase sales by 72%. They also were able to hit and even exceed monthly targets. They now have more clients than they did prior to registering.
» Words from the Client
"We operate in a very competitive market and always need to be on top of our game, so this was extremely beneficial to our business. I have great faith in the work that they deliver and would recommend them to everyone."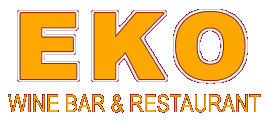 EKO RESTAURANT & WINE BAR
» The Client
Description of the company
Restaurant and wine bar open 7 days a week. Live music on Fridays and Saturdays Night.
» The Problem
The client needed an excellent security company to provide security for their restaurant. They used many different agencies but experienced various problems in their punctuality and discipline.
» Result
As a buyer they registered with Sub-contract market to outsource the security contract. Following the entire process they selected a company to award the contract too. This relationship has continued with success.
» Words from the Client
"The best thing about Sub-contract market is that the hard work had already been done for us, all that we had to do was advertise and choose. Thanks to Sub-contract Market we now have a proficient and regular security company for our business."

CENCHREA HOMES
» The Client
Description of the company
Social housing provider, Provides accommodation for single homeless men and women in the London Borough of Enfield.
» The Problem
The client struggled with sourcing suitable and reputable supplier of staff.
» Result
The client registered a contract to be supplied with proficient staff by a reputable and reliable company. The result was that they were able to source a reliable and committed supplier of staff.
» Words from the Client
"Thank to Sub-contract Market we have the best skilled and committed suppliers that have been accurately vetted by Sub-Contract Market. We are now at peace with the standard of our staff."